Friends of Bill Micciulli was created after the terror attacks on 9/11 by a combination of Billy's friends and family.  It was decided that we needed to keep Billy's name alive by granting scholarships to Billy's alma mater Monsignor Farrell High School.  Over the years the organization has grown and the mission has been expanded to give to charities that the Board of Directors votes on in addition to the yearly scholarship.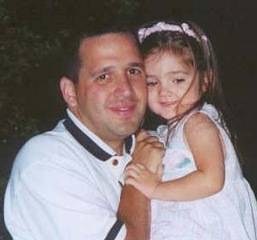 William Micciulli was a Husband, Father, Son, Brother and Friend who was outgoing and lived life to the fullest.  He believed in getting together with friends and family so all could enjoy each other as they after all was his family.  We believe in that also and want anyone who donates, participates or volunteer to know that is what you are ……Family to us.  we share in all our accomplishments and make sure all involved know it was a group that achieved the accomplishments not just the people in the organization.
Billy has touched our hearts in many different ways as we gather here to celebrate his life.  Every day we carry with us those wonderful memories of his friendship, love and laughter, which is Billy.